How much bandwidth is required for a Hosted PBX Phone System
If you're considering installing a VoIP or PBX Phone system in your office, it's important that your business phone setup will function as smoothly and productively as possible.
Knowing how much bandwidth is required for a hosted PBX phone system – and making sure your service meets that requirement – is your first priority. Without a high speed broadband connection, VoIP calls simply will not work.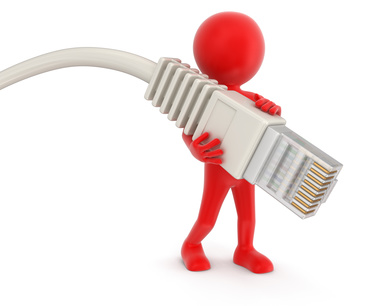 What is bandwidth?
Bandwidth is the amount of information your internet connection can send and receive within a certain timeframe. Bandwidth is measured in kbps or kilobits per second. The average DSL connection will have a 600kpbs rate for the upload stream, and 5000kpbs rate for the download stream.
We suggest testing your bandwidth using an online tool. We use speedtest.net by Ookla . Test it several times, at different times during the working day, in order to get an average of your bandwidth.
How much bandwidth is required for a hosted PBX phone system?
After you have an understanding of your internet speed, you need to consider how many people in your office are going to be using the phone at the same time. Having six people on the phone simultaneously will require six times greater bandwidth than having one person on the phone.
You need to ask your service provider about audio codecs. You will have the option of sacrificing audio quality and bandwidth usage. With a 600kbps upload stream, your system will require 87kbps for each simultaneous phone call (6 simultaneous calls), if you choose full quality audio. If you want to sacrifice quality and use compressed audio, it can use 33kbps (18 simultaneous calls).
It is important you discuss these factors with your service provider, who can make sure that you know how much bandwidth is required for a Hosted PBX system and VoIP calls.
What's next?
After you've established that your internet service meets the bandwidth requirements, it's time to think about choosing a router .