Roost Smart WiFi Battery Review
What the Roost Smart WiFi Battery does
Most of us are sensible enough to know that we need smoke alarms in our homes. Which means that most of us know how it feels to get a nasty, high-pitched, beeping surprise at 2am when our smoke alarm decides to go off unprompted, or to tell us that it has run out of batteries.
The Roost WiFi 9volt battery for smoke and Co2 alarms aims to put an end to this horror with smart technology that lets your battery communicate with you before your smoke alarm needs to. Of-course, the main benefit of the Roost WiFi battery is the same as the main benefit of having a smoke alarm; safety. This battery will communicate with your phone (and any others in your network) when the alarm is activated. You could be a sound sleeper, have the music up loud, or even be in another country – the Roost WiFi battery will make sure you know when your alarm is activated.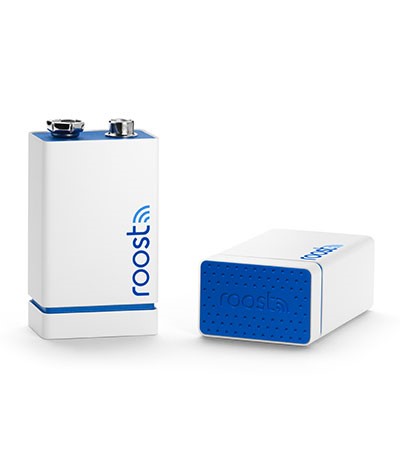 Source: www.getroost.com
Innovation
Unlike many other smart devices aiming to smarten up your smoke and Co2 detectors, the Roost WiFi battery's main point difference is the fact that it looks and behaves just like an ordinary battery, and its entry point is simplified. You just place it into your smoke alarm as you would an ordinary battery.
But there's more to this battery than meets the eye. How many times have you burnt the toast or sprayed a little too much from an aerosol can and ended up on a stool trying to end that incessant chirping? Now, with the Roost WiFi connected to an app on your phone, you can simply "snooze" the alarm until the offending smoke or Co2 has cleared.
The days (or nights) of being woken suddenly by your alarm telling you the battery is low are over. Yep – the Roost WiFi battery will also send your phone notifications to let you know when the battery is getting low, so you've got plenty of time to replace it before the beeping starts.
Affordability
At around $35 for a Roost WiFi
It can't be recharged, but the design includes a replaceable lithium battery that will last more than 5 years in a smoke alarm. When you are notified that the battery is getting low, you can replace the lithium battery easily for another 5 years of life.
We think that's pretty good for $35 and peace of mind.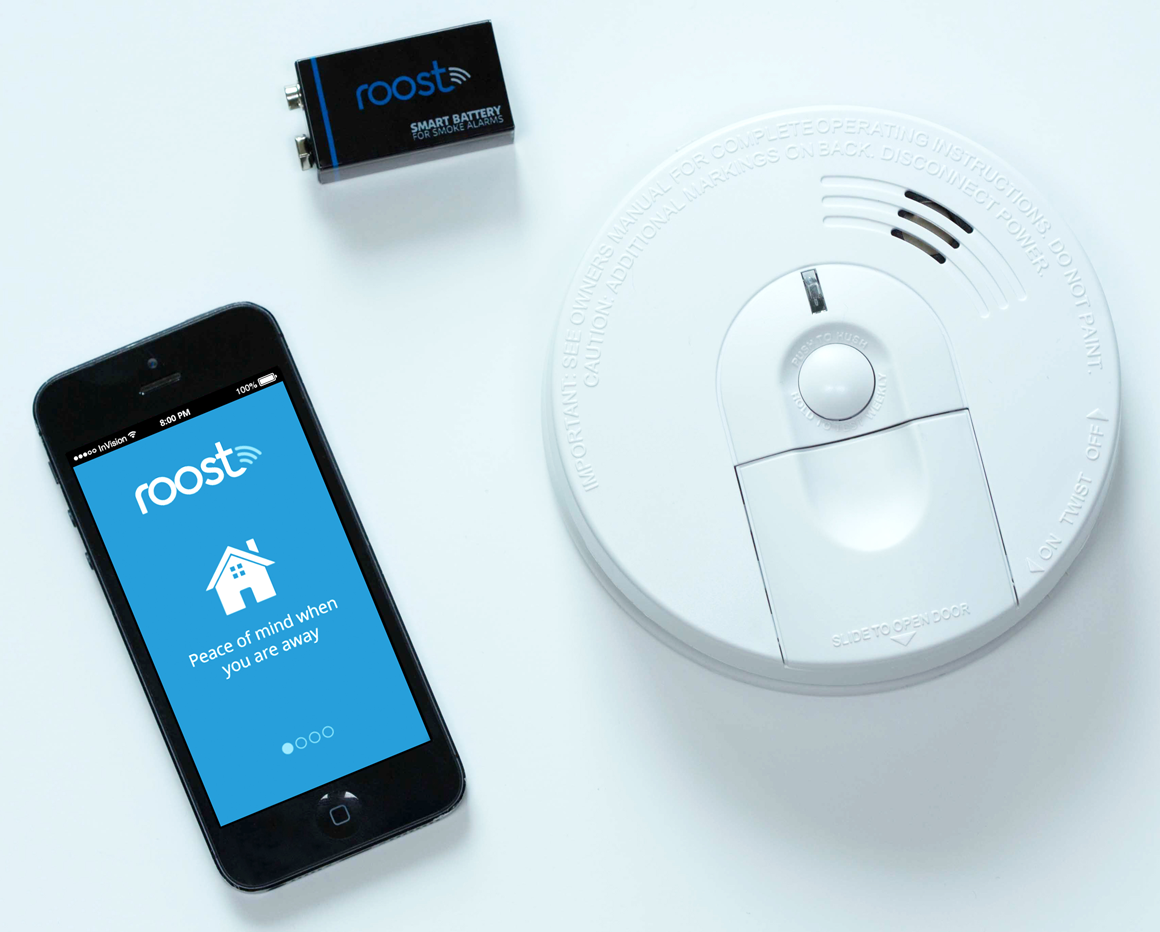 Image Source: http://www.techhive.com/article/2835681/home-tech/last-week-the-roost-smart-battery-was-a-great-idea.html
Installation
The first thing you will need to do is install the Roost mobile app in your smart device. Simply search "Roost Smart Battery" in iTunes or the Google Play app store. You will then need to set up a free account and you're ready to go. You will get an SMS access code to complete your registration.
You will then be asked to connect to your wifi network, as you would any other smart device. Once you've gone through the setup process, the app will ask you to place your phone next to the battery, and turn up the volume of your phone. It will then pair the battery to your phone.
Finally, it will instruct you to install the battery into your smoke alarm.
Useability
The app is relatively easy to understand and use. The home screen will show you clearly where you have batteries installed, and their status. When you select a particular battery, a screen will show you the life of that battery, it's location, and the last time the smoke or co2 detector was activated. This is also where you will find the "snooze" button for each particular alarm.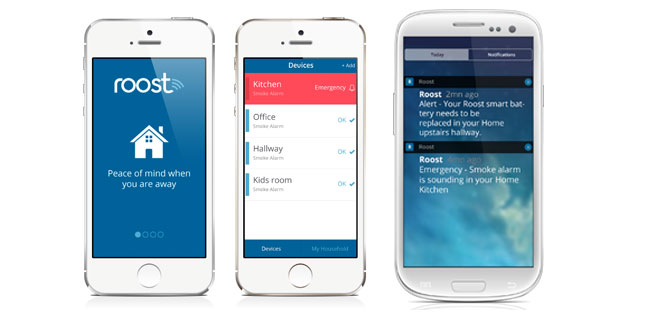 Source: http://www.techhive.com/article/2835681/home-tech/last-week-the-roost-smart-battery-was-a-great-idea.html
Overall, you can't really argue that this isn't going to be useful in smart homes. At its worst, it's incompatible with other devices; at its best, it could revolutionise our relationship with our smoke alarms and, as a result, possible save lives.
That's why the Roost Wifif Battery is a definite winner in our books.